Connecting with community
Backyard Kiwi emerged from the undergrowth in 2010, showing up around the district on road signs, at community events, in the news and online becoming the focus for a successful kiwi recovery effort initiated by locals at Whangarei Heads.
With over 500 wild kiwi free ranging on 6000 hectares and coexisting alongside a diverse rural coastal community, you can imagine there is a labyrinth of individuals, groups and agencies to connect with.
The scratchy character created by local illustrator Heather Hunt has become a much-loved champion of the Backyard Kiwi project and the public face of one of Whangarei Heads Landcare forum's most well known projects.
Backyard Kiwi is a familiar sight at Whangarei Heads, road signs have been strategically positioned around the district to build awareness of the expanding kiwi population as they march throughout the landscape. Bumper stickers and reflective signs remind us when we are driving that there are kiwi around
The Backyard kiwi website and face book page enables locals and a wider audience to get to know our monitored kiwi and keep pace with events and projects.
In support of Backyard Kiwi project Heather Hunt has released this set six Kiwi Prints; a donation is made to Backyard Kiwi with each sale
Take a look at these two award winning picture books
"It's my egg (and you can't have it!)" Follow this dedicated kiwi dad as he protects his egg from a parade of predators.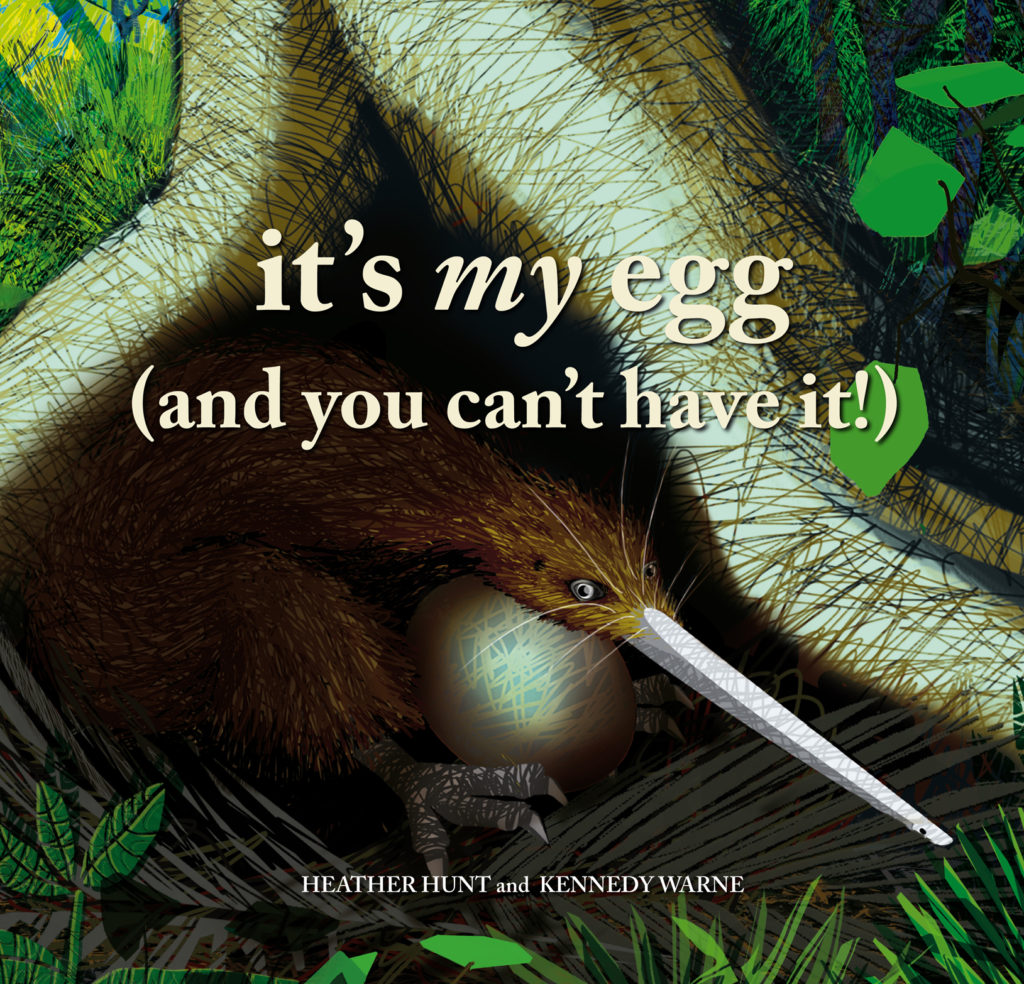 The character also appears in  KIWI the real story, a picture book illustrated by Heather Hunt and inspired by our monitored kiwi.
Read an interview with Heather about creating the character.