August 21st, 2019
Jeannette King (Whangarei Heads Citizen association News – Editor) reviews a new picture book "Mr Kiwi has an important job" 
New Zealanders have been in awe of our new Prime Minister having produced a baby and taken on the new role of leading the country at the same time with the help of her partner Clarke Gayford.However, job sharing is nothing new for kiwi. For millions of years dedicated kiwi parents have worked together to successfully hatch their precious chicks. You will by now realise that we are not talking about human Kiwi's any more, but our iconic kiwi bird.
New Kiwi Mates print release at book launch
Heather Hunt's new picture book celebrates the fantastic relationship between male and female kiwi. Using a simple poetic, text and illustrated with Heather's stunning drawings, Mr Kiwi has an Important Job' is another 'read aloud hit' with our younger readers.
With considerable information about the childcare, diet, habitat and behaviour of our national bird – 'Mr Kiwi' has something for everyone, particularly 4-8 year olds.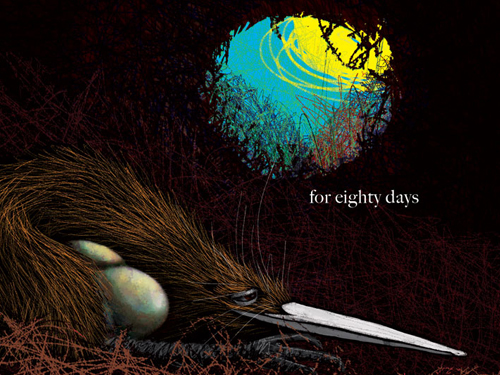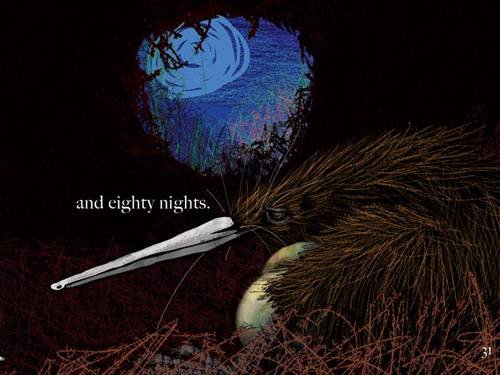 By working together both the male and female North Island brown kiwi play a crucial role in the survival of their young. After producing two enormous eggs, (one of the largest in the world for her size) the female kiwi is completely exhausted and calls to her partner to take over. Mr Kiwi then spends 80 days sitting on these two huge eggs, only leaving them for short periods each night to for a snack and toilet stop! When hatch time nears he hardly leaves the eggs at all, even though he is now extremely hungry and has developed a 'brood patch' where he has lost most of his chest feathers from the long sitting. Astoundingly kiwi have been doing this for millions of years. We can certainly learn something from this partnership!
Heather has illustrated and written this new book based on the huge knowledge that she has gathered over the last 10 years working with Backyard Kiwi.
Watch out for the launch at McLeod Bay Hall Sunday 22nd September at 3.pm.
In celebration of this picture book a new kiwi print will be released at the book launch 'Kiwi Mates' is inspired by the wonderful example shown us by our national bird the kiwi.
To see more of Mr Kiwi and the new Kiwi Mates print go to www.heatherhunt.co.nz
Picture books and prints can be ordered from Heather's website
Proceeds from the kiwi prints go to the Backyard Kiwi project