During the Annual Kiwi Call Count, kiwi calls are recorded and collated giving us useful data on the local kiwi population.
Every year, hundreds of volunteers throughout New Zealand brave the chilly nights of autumn, sit in the dark, and listen for kiwi calls. They must listen at these 'stations' for 2 hours each night, for a total of four nights during the annual kiwi call count. This usually occurs during May or June, depending on when the dark phase of the moon takes place at the peak of the kiwi mating season.
Listening stations are assigned and are revisited every year, in order to document differences in the number of calls that are heard from year to year.
2018 
The annual assessment of our kiwi numbers by using 19 kiwi call listening sites has shown another increase in kiwi numbers at the Whangarei Heads.   183 individual males and 91 females were identified compared with 176 males and 91 females last year (females call less so are underrepresented).  Because only part of the kiwi habitat at the Heads is covered by listening stations this data translates into an estimated population of 915 adult kiwi based on the same assumptions used in past years.  880 was the estimation for last year so a 4% growth (down from the 10% growth of past years but well up on the national negative 2%).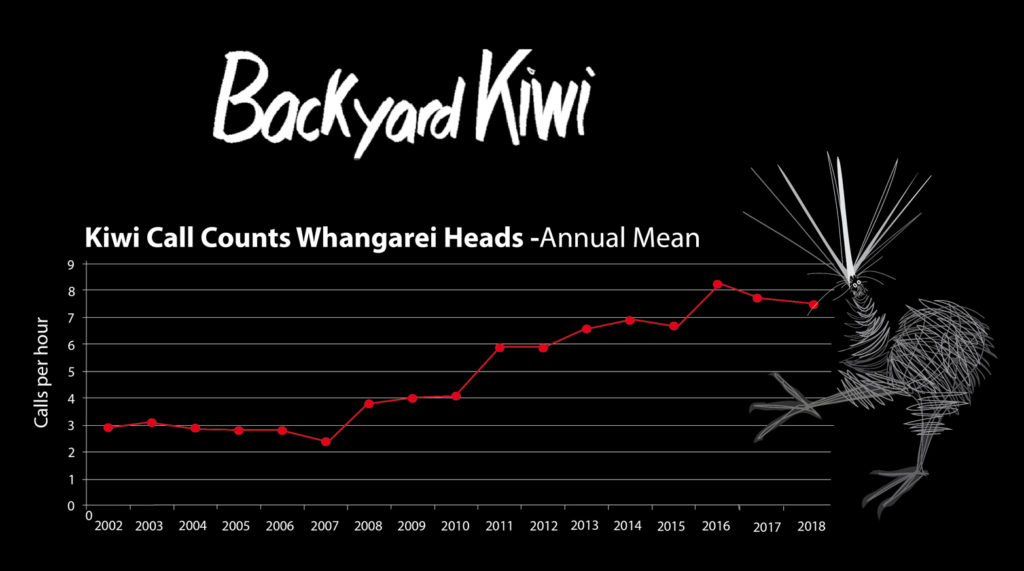 At the Whangarei Heads, more than 25 enthusiasts brave the cold and the dark every year. Take a look at the table below for 2018, to see how often they call at different listening stations throughout the Heads.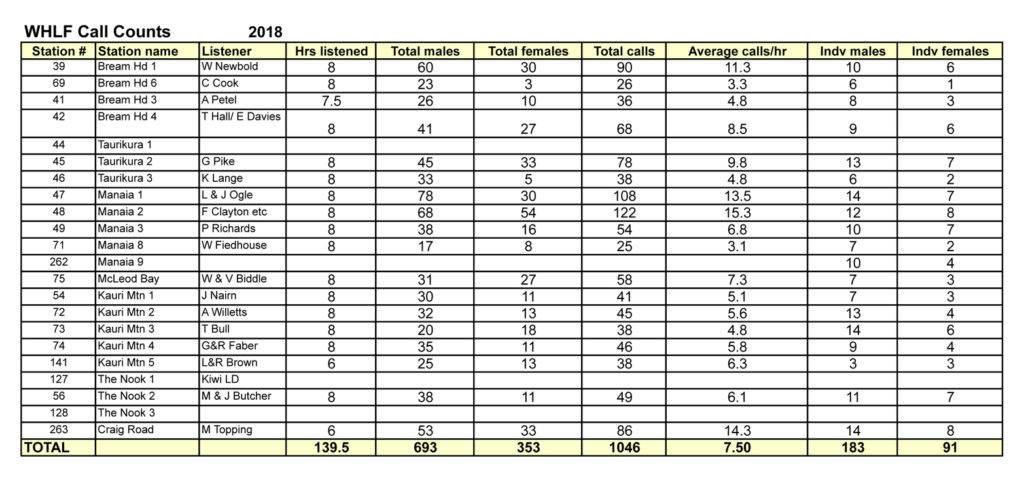 See how call numbers have steadily increased over the past 15 years of monitoring

If you've got good hearing and a bit of patience and don't mind the cold – this could be just the job for you!
Contact us at info@backyardkiwi.org for details.