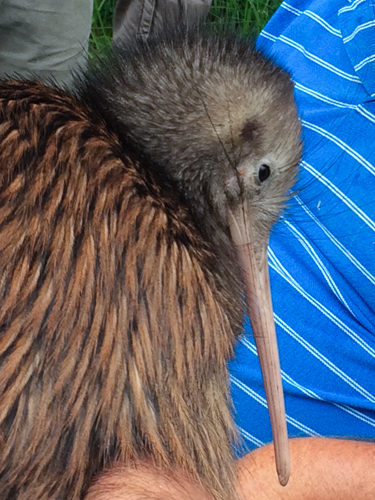 The Parua Bay Wanderer
Ross hatched in "The Knight's" nest at Riponui in September 2014 and was 300g in weight when transferred to the Limestone Island kiwi crèche 10 days later. He made himself at home on Limestone until we caught up with him spotlighting one night in February 2018, by then he was 3 and half years old and almost fully grown at 2425g in weight.
Ross starred at our community Backyard Kiwi release at the Parua Bay sports centre March 11 2018. Not only did he win the hearts of the locals he was also filmed as part of a Backyard Kiwi video about the release. He has been named in recognition of the Ross family who gifted the community the use of the land a Parua Bay for our Community and sports centre there.